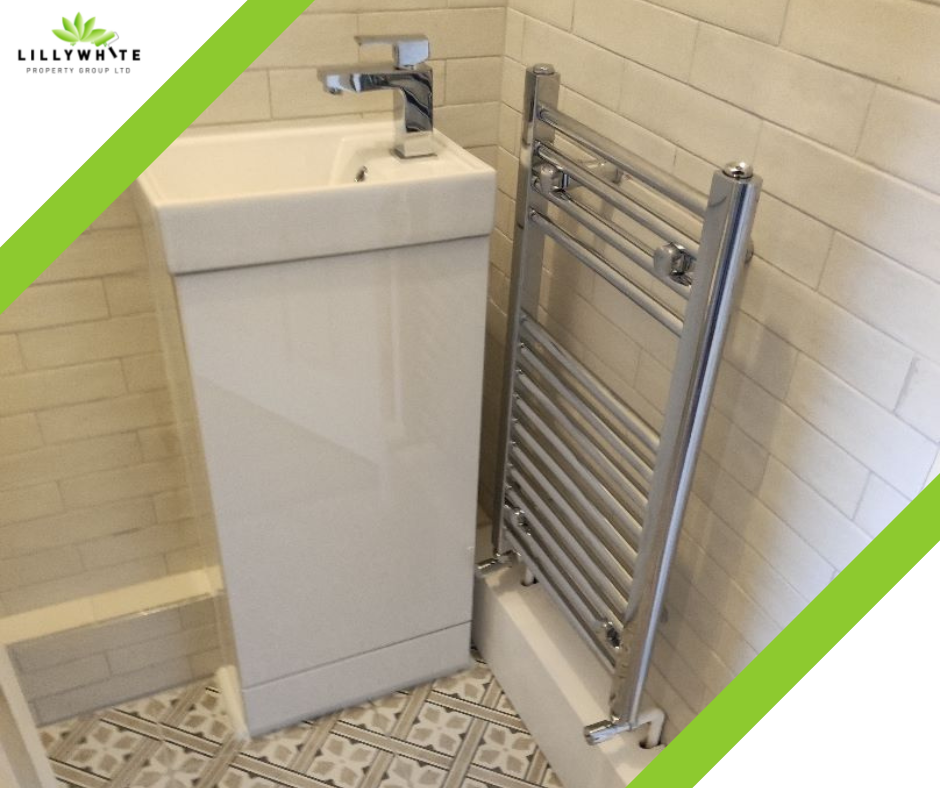 Have you ever moved into a home, and wanted to have guests around only to find you couldn't because of the downstairs cloakroom? There's nothing wrong with it per se, it's clean and tidy… It's just not you. The downstairs cloakroom gets forgotten because it's not you who uses it, but your guests. A lovely new homeowner called us in. She was frustrated by the dated look of the toilet and wanted a new one, a new basin with a better tap, a new radiator and for us to dispose of all the unwanted items. But, she didn't stop there. She knew what she wanted – and wanted all the floor and wall tiles removed and the walls prepared for painting and re-tiling. She wanted an up-to-date modern bathroom, and we knew she'd love what we had in mind.
Here's what we started with: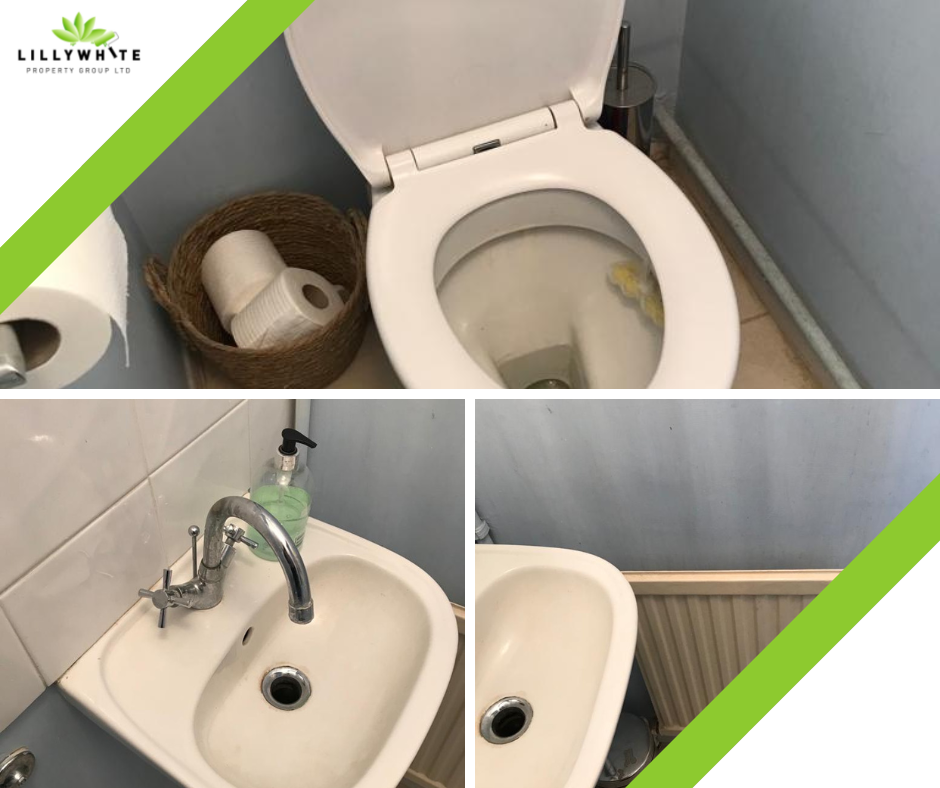 At the moment, bathrooms that have a geometric feel to them are popular. We knew we could create more space by using a narrow, rectangular washbasin with taps that could be used by almost everyone. Instead of twisting, you could just nudge them up and down to access the water and then shut it off. With a push button waste plug, there wouldn't be a gaping hole where the plug should be. No missing plugs!
Once we'd removed all the tiling and the paint had dried, it was time to re-tile the floor, wall and inside the alcove. Previously, the walls had just been painted pale blue. Again, this looked tired. By tiling the wall with modern, white tiles the room can be accessorised with pops of colour, or just left white.
Alcoves can be tricky to tile. they're usually tight spaces and if not done right they'll irritate you for years.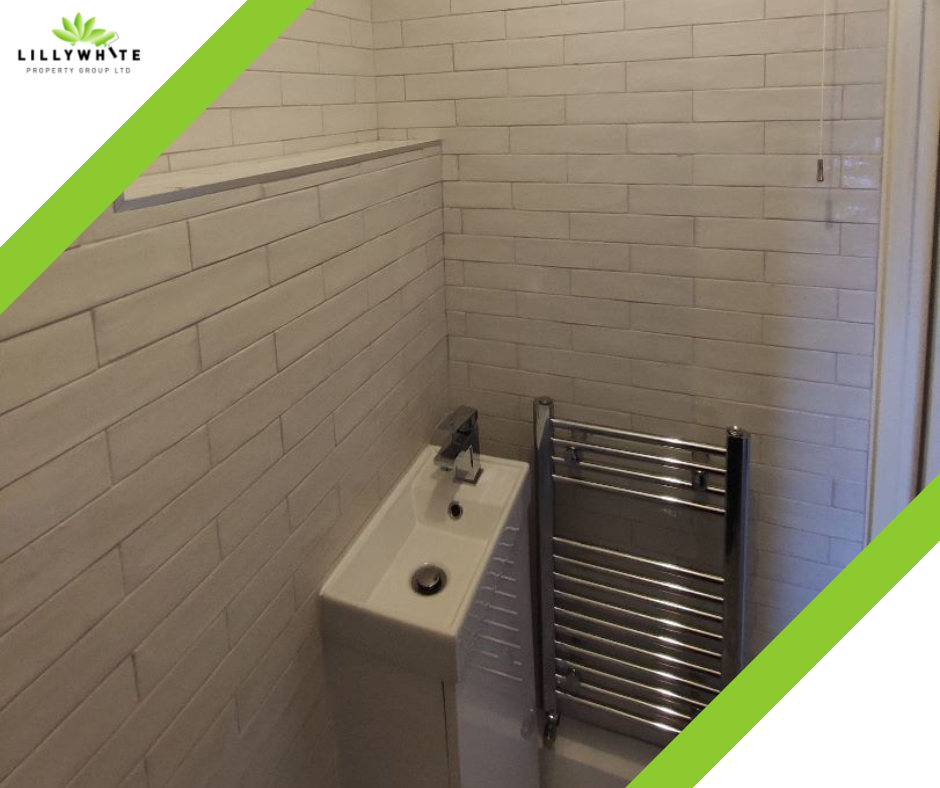 Swapping the radiator for a vertical one where hand towels could be placed really gives the cloakroom a modern feel. This again is another great space-saver and ensures the room is fully utilised.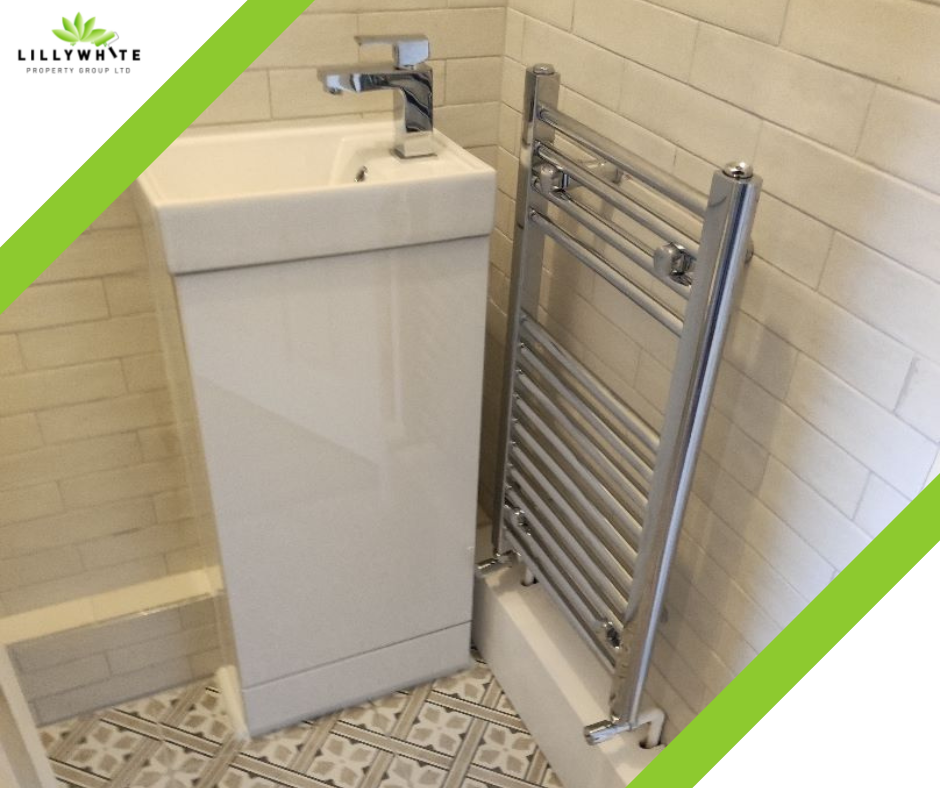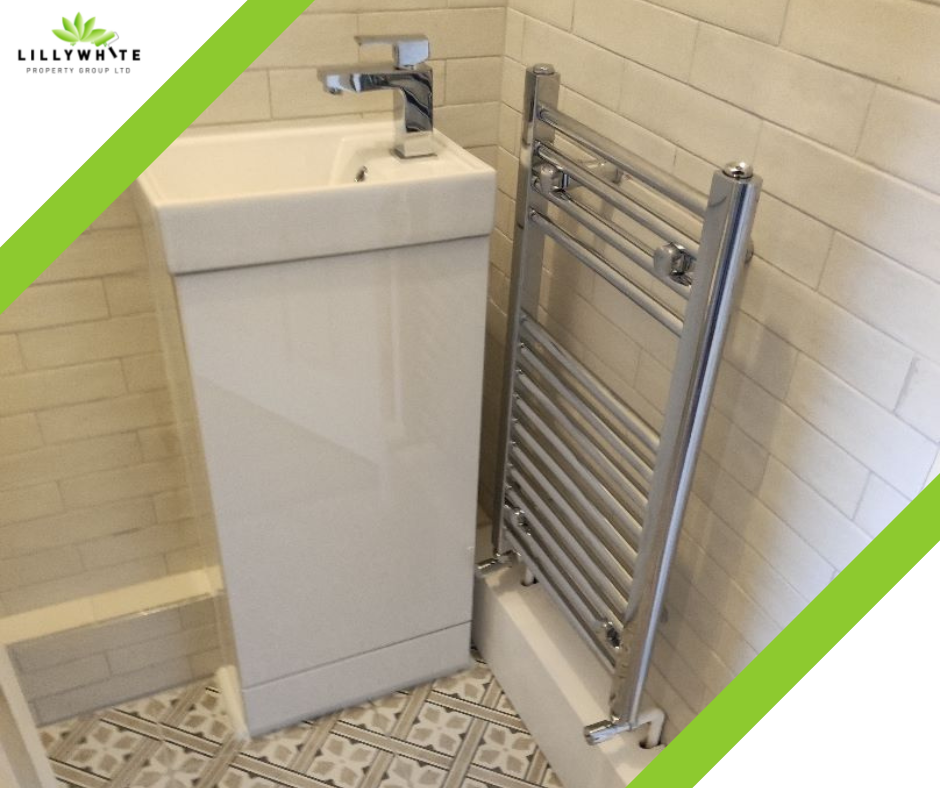 We replaced the extractor fan with a quieter yet more powerful one. Smelly bathrooms are a big no-no when you're entertaining. You want to be the talk of the town for all the right reasons, and a stinky loo isn't one of them. Next, we tiled the floor. Together, we'd chosen a neutral-coloured but patterned tile. This added a lovely warm feeling to what could be a cold room.
We then boxed in the pipework so it was no longer gathering dust and then sealed it with silicone all the way around so that it was water-tight.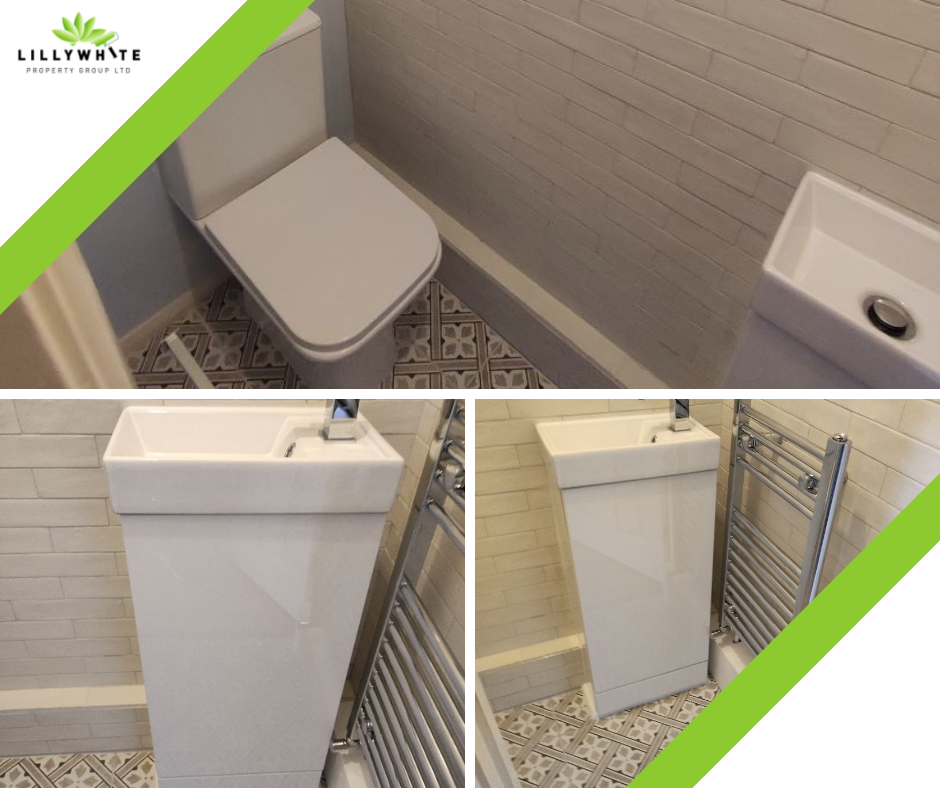 From start to finish this job took just 6 days. Including clearing up the mess!
As you can see the finished cloakroom has a completely different vibe! Not only does it look better, but it also has a completely different feel.
If you want to modernise your downstairs cloakroom just give us a call. In what seems like no time at all, you'll increase your property's value by around 5%.